So, we know that you all have been waiting for the results of the "Create Your Own Stock Story" contest! And now we have them. First I'd like to remind everybody of the
Theme
Create your own stocks of a modernized fairy tale or famous character.
Entries
Click here to see all entries
All winners will receive these awesome prizes:

`JunkbyJen will make a personalized stamp!
`oibyrd is offering an ODD feature!
~Elerinwen offering a custom avatar or a banner or a wallpaper for DA or for other websites
*Mithgariel-stock is donating this Fire Painting exclusive stock pack!
~azayii will make a static avatar or icon
~cookiekitty-stock is donating an exclusive stock pack!

Journal Features for All Winners
`Doubtful-Della *Della-Stock ~stock-feature `JunkbyJen `lazybutt ~S1mbelmyne ~cookiekitty-stock *HiddenRelevance
</blockquote>
Judging
The way the judging worked is each judge was given a scorecard with 5 categories. They marked each category with a one through a 5 based on these five attributes; Originality, Stock Quality, Modernized Costume, Creativity, and Story Told. The highest that you could score with each judge was 25 points, and the highest all together would be 125 points.
1st Place
~
intergalacticstock
's Nancy Drew entry
With a total score of 116 points out of a possible 125 points:
~
intergalacticstock
combines different poses with different props. With a touch of old school, her updated outfit says "Nancy Drew" to a T. If you read the history of Nancy Drew she is always evolving in the books, with even things like her car being updated since the 30s. A great character choice to do a stock story of! The quality of the stock is top notch and we call all see this being used in lots of different ways.
"Nancy Drew was depicted as an independent-minded teenager, usually sixteen, but gradually aging to eighteen by the mid 1940s (this was changed when the original books were later revised; she is always eighteen) who has graduated from high school. Apparently affluent, she maintains an active social, volunteer, and sleuthing schedule, as well as participating in athletics and the arts, but is never shown as working for a living or acquiring job skills."
Reference. Click here for more information about Nancy Drew

~intergalacticstock wins:
3 month subscription to deviantART from `Doubtful-Della
3 months subscription to deviantART from ~Quest2694
A photo tile with your photo/art on it! from ~Quest2694
1 month subscription to deviantART from `JunkbyJen
`JunkbyJen is offering a print of their choice from her gallery up to $10
`oibyrd is offering a custom backdrops for manip'ers
~eggy-chan will be manipulating one of the winner's stock from the winning pack!












2nd Place
~
PersephoneStock
with Hades and Persephone
With a total of 113 out of a possible 125
~
PersephoneStock
was the only entry with more than one person. Although the background is a little distracting, it can be worked into the storyline in whatever type of art that it could be used for. The poses and costumes are just great. What a great mythological couple to pick out for stock photos. It is rich story to get inspiration for stock photos.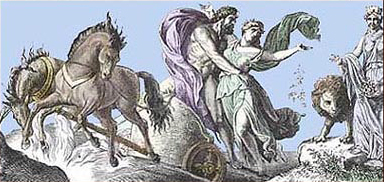 "Persephone lived a peaceful life before she became the goddess of the underworld, which, according to Olympian mythographers, did not occur until Hades abducted her and brought her into the underworld. She was innocently picking flowers with some nymphs—and Athena and Artemis, the Homeric hymn says—, or Leucippe, or Oceanids— in a field in Enna when he came, bursting up through a cleft in the earth; the nymphs were changed by Demeter into the Sirens for not having interfered. Life came to a standstill as the devastated Demeter (goddess of the Earth) searched everywhere for her lost daughter. Helios, the sun, who sees everything, eventually told her what had happened."
Click here for more information about Persephone
and
more about Hades
~PersephoneStock wins:
3 months subscription to deviantART from `LawrenceDeDark
1 month subscription to deviantART from ~cookiekitty-stock












</b>3rd Place</b>
~
Iardacil-stock
with Mari as Snow White
With 105 points out of a possible 125. There were two others who scored 105, but the tiebreaker was that 2 people voted for one of the images from this story to be the Grand Prize.
~
Iardacil-stock
's stock photos are just so infectious. They make you smile. The long red hair and the beautiful white dress are very different from the Disney ideal that most people think of when you say "Snow White". The stock is on an easy to cut out background. There is good use of an everyday prop that also goes along with the story.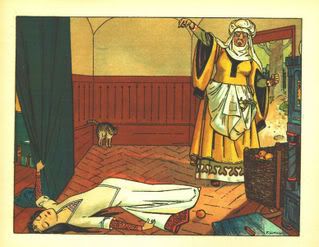 "the Queen made a poison apple, and in the disguise of a countrywoman offered it to Snow White. She was hesitant, so the Queen cut the apple in half, ate the white part — which had no poison — and gave the poisoned red part to Snow White. She ate the apple eagerly and immediately fell into a deep, magical sleep. When the dwarfs found her, they could not revive her, so they placed her in a glass coffin, thinking that she had died."
Click here for more information about Snow White
~Iardacil-stock wins:
3 months subscription to deviantART from `LawrenceDeDark
1 month subscription to deviantART from ~cookiekitty-stock












And now for the
GRAND PRIZE WINNER
who will receive a sketch of her stock photo from the AMAZING `
AthenaTT
"
My favorite stock photo was this one... it's just gorgeous and modern and still part of a fairy tale – exactly what I think this contest was supposed to be about.
"
</b>Runners Up</b>
These ones were so close, you guys did so good!
A big thank you goes out to all those who donated prizes and who supported this contest! And thanks to all of those who entered too, you guys rock! Long live deviantART stock!
Now back to our regular programming.....
Prior to using my stock, please be familiar with DeviantART's FAQ rules, mainly
FAQ #157:
Can I use things created by other people in my submissions?
"The use of stock imagery at deviantART is permissible if and only if you can provide a link to the source of the stock image along with some kind of proof that you have satisfied the terms of the stock image license.</b>"

1.
Link to me in the description
.
(It can be a link to the original picture, a link to my icon, or both.)
Tip:When you save my photo to your computer, change the file name to whatever number is in the URL. That way when you want to remember who's photo you used, all you have to do is type in the address field (no spaces) http:// www. deviantart.com/ deviation/ place number here/

2.
Link your deviation back here
.
(Preferably on the page of the picture you used, but anything will do.)
Need help linking? FAQ #81: How can I create links to other deviants, deviations, or websites?


3. Restrictions
:

I don't want my photos, especially those containing human models, to be used in sexually erotic creations (these include sexual positions or fetish pin-up type manipulations), religious manipulations of any sort (including spiritism, witchcraft, or holidays) or political campaigns or collages.
If you are unsure about the meaning of this, please send me a note, or look through my favorites

As I'm getting older, I'm just getting really tired of the whole
blood and gore stuff.
So if you don't mind finding other
models
for any deviations dealing with blood. You can still use my other items, textures, and backgrounds and stuff, just not my model stock. Please and thank you.


Please do not use my stock for artwork that depicts hatred for any particular race, religion, celebrity, or use my stock to show hatred for or to insult my friends or I .


Where
: Just remember, these stock photos are
free
to use
PRIMARILY ON deviantART
.
They can be used in photo manipulations, paintings, references, ect. (Any other usage: please request permission first)



For Blogs: I will allow my stock photos to be used under these conditions.
1. You must follow the usual rules about linking when posting on DA.
2. You MUST put a copyright symbol along with Daniella Koontz and the url of the photo used or of my page ON the photo being used for the blog.



For Avatars: You may use your manipulations of my stock in your avatar if you also submit it as a deviation with the appropriate credit given in the description.



On Dev Mobile: If it's not too much to ask, please inform me before making a deviation available for Dev mobile.

Prints
: If you use my stock and would like to sell it in

, send me a note with a link to the photo you would like to make a print, and the format of the e-mail to send to prints permission that I can just copy and paste. If I can tell you've spent a good amount of time and effort, I will pretty much always agree. But if you've just tweaked the colors or sometime simple, don't expect a reply.
If you don't understand this rule please read
FAQ #204:
If my print contains an image that isn't mine, can I still use it for print?

For
any commercial use
, compensation must be discussed before use.
By using my stock and posting it on DeviantART, you agree to let me use your image for blogs, icons, and as a wallpaper for my computer

If you need stocks in smaller or larger sizes, please send me a note, a link to the stock photo and your e-mail address

Its okay to

stock. It helps make it more popular and used. So please support the art you use, and fav it!

Warning: I sometimes mass submit

---------------------------------------------------------------
Take a peek at the winners of my last contest held with ~
LongStock
:thumb38403017:
My Stock Sisters:




~
Junk-stock

Lists of My Stock
My Art and my husband's art


I Support These Clubs:












My Favorite Textures:



My Favorite 3D Resources:



Check out my
Interview
at ~
ActionStock